Frequently asked questions
Can you help me log into the site or access my confirmation email?
---
Please watch this video which covers some platform login questions.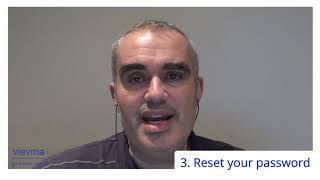 ---
What setup will I need to watch the conference?
---
We are planning to use the video conferencing software 'Zoom' to host the sessions and each session will have its own zoom meeting room.​
We recommend going to www.zoom.us for more info and signing up to a free account. Although zoom can be run on any smart device, we recommend you use:
A modern Mac, PC or Chromebook updated, running well with plenty of memory. If you are using a laptop, make sure you have it plugged into the mains.
Ensure Zoom installed on your computer, updated to the latest version.
A fully updated web browser - we recommend Chrome to access the site.
A pair of Headphones with microphone connected to your computer.
A Web Cam connected to your computer.
A LAN cable connection to the internet (wifi is good, but not as reliable as a direct cable!)
---
I've forgotten my password, what should I do?
---
No Problem, click "Passholder Log in" from the top menu and select the 'Forgot Password?' link then enter the email address you registered with, and we will send you a link to that address to reset your password.
---
What are the event Terms & Conditions?
---
Our event is covered by terms and conditions and they can be found here.
---
I can only attend some of the conference, not the whole day; is it still worth my while?
---
Of course. We know that people have a lot going on, especially parents with children at home right now, and realise that many participants will not be able to attend all the sessions. That being said, we highly recommend you attend the initial sessions in the morning from 9:30am-12 noon. These will give you an essential foundational understanding for the workshops, panels and other sessions that come later in the day. From noon onwards, feel free to drop in and out of whichever sessions you can attend and/or seem most relevant to you.
---
If I miss some sessions, how can I watch/catch them up a later stage?
---
After the Conference, you can purchase individual sessions for £7 each directly from the conference website https://www.conference.iheartprinciples.com/
You can also purchase all recordings of the entire event for £49. Once purchased, these recordings are yours to watch as often as you like. And if friends or family members cannot make the event (or attend all the sessions), this would be a great way for them to still benefit afterwards.
---
As I am not a parent, is this event suitable for me?
---
Absolutely. If you are human being interested in unlocking more of your own resilience and wellbeing at this time, then this event is for you.
---
This event has clearly taken much time and effort to organise, so why is it for free?
---
As iheart is a registered charity (Charity Commission of England & Wales) we wish to help as many people as we can. We do not wish for lack of funds to prevent anyone from being able to get support, especially when it comes to their family's mental health, particularly during these times. We have therefore made this event free so that everyone and anyone can attend and benefit, whatever their financial circumstances.
---
Yet you are asking for a voluntary donation, so can you give me some more information about what your charity does?
---
iheart stands for Innate Health Education and Resilience Training. We help young people, parents, teachers and families uncover their innate mental wellbeing and resilience. Our Schools Programme is a preventative mental health education project delivered over ten sessions that has been designed to help young people uncover their innate resilience and overcome their challenges, while also addressing barriers to resilience and wellbeing amongst teachers and parents. Please go to our main website, www.iheartprinciples.com for more information about our work, our track record and our impact.
---
I believe you run training courses to become a facilitator of your programme to young people. How can I find out more about this and where do I sign up?
---
Please click here to find out more about becoming an iheart Facilitator. https://www.iheartprinciples.com/facilitator-training/ There will also be presentation at 13:20 on Conference day (during the lunch break) where we will be sharing more details about what the facilitator training course involves.
---
Will there be a chance during the Conference to ask questions and have them answered?
---
Yes. Speakers will invite questions at different times, usually by using the Zoom chat function. There is also a special half-hour Q & A session at 17:50 when attendees will be broken into smaller groups and will be able to ask any questions they have to members of the iheart Faculty.
---
Will there be children speaking?
---
Yes, there will be a special Young People's Panel taking place at 17:05, which promises to be one of the conference highlights. These children will be talking about discovering their own innate resilience and wellbeing during these times, and how that has helped them.
---
I believe you have a great programme for young people. Please tell me how I can bring it to my child's school?
---
We deliver our programmes in schools, youth organisations and even to privately arranged groups and. Over 7500 young people in 14 countries have been through our programme in the past three years. Please go to https://www.iheartprinciples.com/for-young-people/ for more information, or just drop us an email: info@iheartprinciples.com and we can discuss how to get iheart into your child's school or even to arrange a private group of young people to undertake the iheart Programme.
---
---